Insects and rodents bugging you? Stop waiting and worrying. Call an expert. Phoenix Facility Management Service is trained to identify your pest threat and risk areas—then treat the causes in ways that are best for your family, pets and the environment. After a comprehensive inspection, we'll create a customized pest control plan that effectively targets cockroaches, silverfish, ants and common household pests exactly where they appear in your home — inside and out, all year long. Phoenix Facility Management Services is the best Pest Control Services in Kerala.
SANITIZATION AND DISINFECTION SERVICES
In the face of the declared Coronavirus pandemic, many families in India have decided to do everything possible to stay safe and healthy. We as a Professional Sanitizing cleaning and Disinfecting service provider in Kerala offered by Phoenix propose a suitable precautionary measure. Proper sanitization requires few minutes for the sanitizer to complete its cycle to disinfect. Phoenix Commercial Cleaning and Disinfection Division uses power sprayers to help disinfect frequently touched surfaces in public spaces, like the offices or commercial establishments as part of preventing the spread of the Coronavirus and other germs causing illness. With our sprayers, you can be rest assured that the disinfecting solution is entirely enveloping all surfaces whether they're shadowed, vertical or underneath your appliances. To find out more about how Gingerbays commercial cleaning and disinfection service provider can improve the health and cleanliness of your commercial property with our complete disinfecting and sanitization services, contact us to request a quote. You can also inquire about our cleaning services that will help keep your property look its best at all times. Contact us today to get started!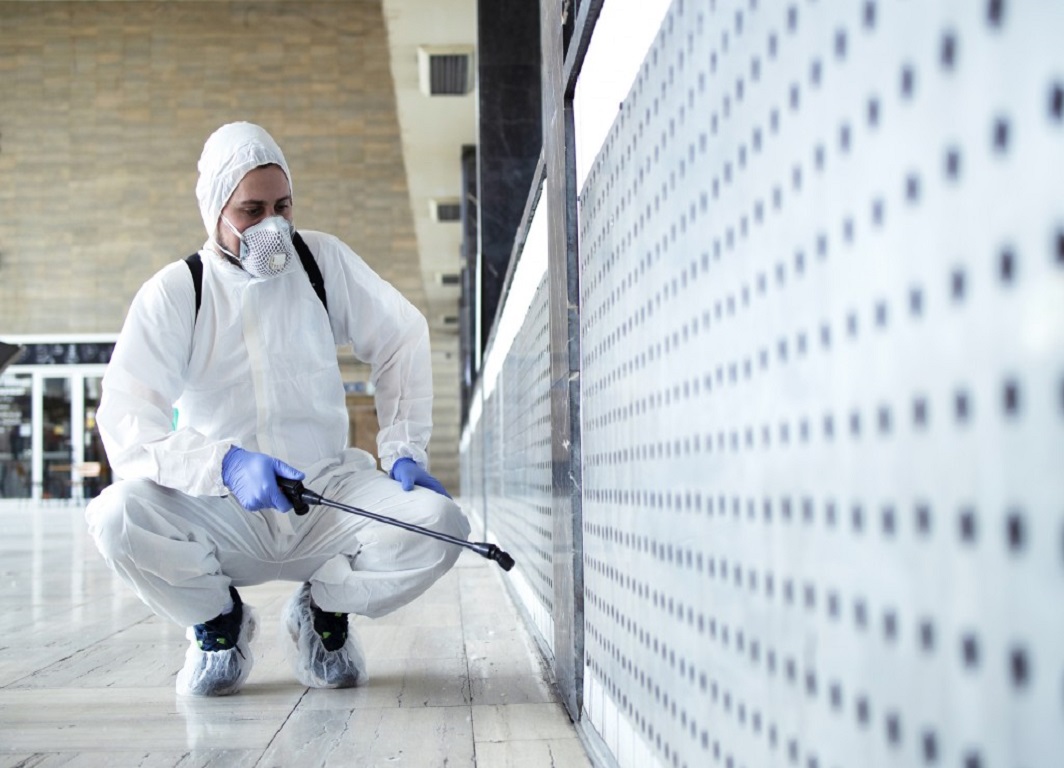 If you are looking for a reliable and efficient Pest Control service in Kerala and Tamilnadu, give us a call right away on this no. +91 9526272626